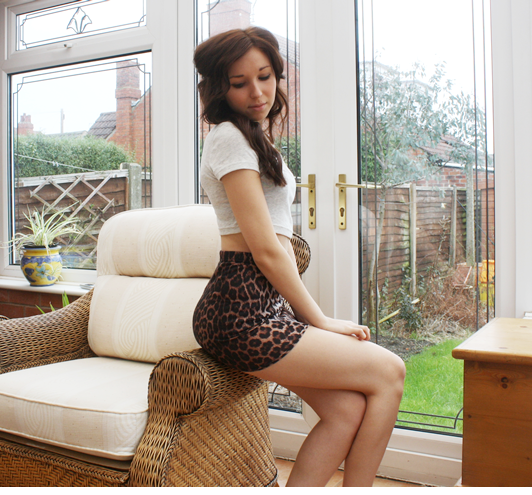 I suppose you could say I've been wishful thinking when I've been splurging on shorts, crop tops and skirts lately. In my head, once Christmas is over, it's not winter anymore. Out come the short shorts and crop tops.
I bought this cute little crop tee for just £8 from Topshop, and they have them in a million different colours. I've got my eye on a pink one and a green one too. The skirt was from Primark. I bought it a couple of months ago but haven't really worn it much. I think it's definitely a piece I'll wear throughout summer.
I'm off to a friends house to watch season 1 of Prison Break tonight, and stuff our faces with pizza!
Have a lovely day everyone!