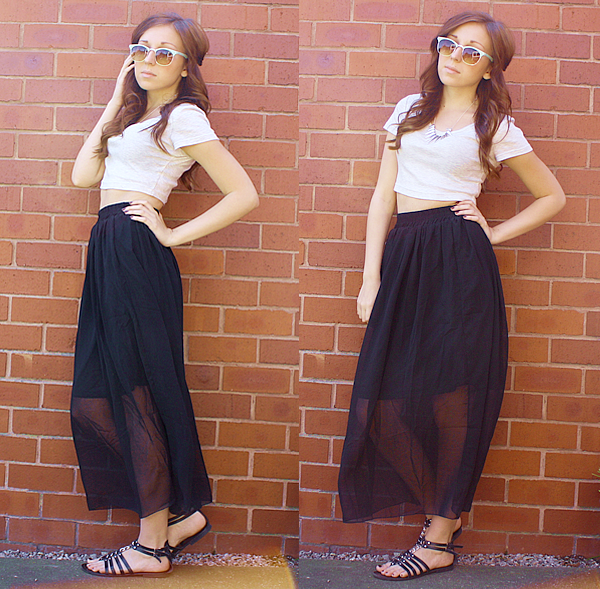 Hello lovelies! What beautiful weather we're having at the moment! Finally an excuse to wear this Topshop crop tee I've had in my wardrobe for a couple of months.
This morning, Mr. Postman delivered me a special parcel containing this amazing skirt by
Glamorous
. The second I'd shut the door, I jumped straight into it and fell in love. It's so beautiful! I'm not too great with maxi things unless they're in a chiffon material - I find that jersey just hangs from my tiny frame and doesn't look very flattering at all. This, however, is really light and feminine and looks fab both high waisted and at the hips. It doesn't drag on the floor either which is a bonus for me being so small!
I've selected a bunch of my favourite things from the Glamorous store for you to feast your eyes on, and if you fancy yourself a Glamorous shopping spree, then you're in luck! There's currently FREE WORLDWIDE DELIVERY until the end of May and you can also get 20% off by entering 'Glamorous20' at the checkout! Happy shopping!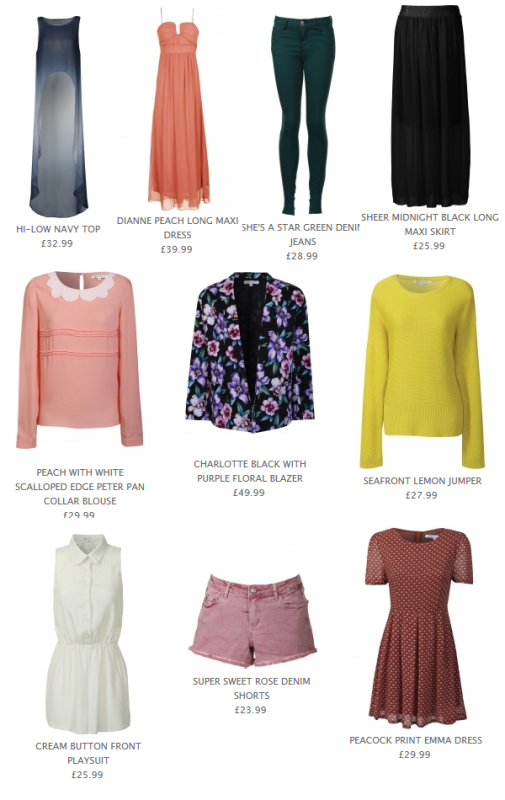 Shop Glamorous at http://www.glamorousuk.com/